We are excited to announce our Summer Coaching Development Seminar, hosted by HTC Coaching Director & former Saint Joseph's assistant coach, Chris Mills and Australian International Goalkeeper, Leon Hayward plus other HTC Coaches!
This will be an action packed session designed to benefit coaches at all levels. Are you looking for exciting ways to incorporate goalkeepers into every session? Leon will give an in-depth presentation on everything Goalkeeper related! Chris will lead the following Coaching Seminar from planning and preparation to progressions, execution and effective communication!
The clinic will be open to all Youth, Middle School, High School and Collegiate coaches. We will have a 45-60 minute presentation, followed by a Q&A session before heading on to the field for demonstrations and hands-on practice.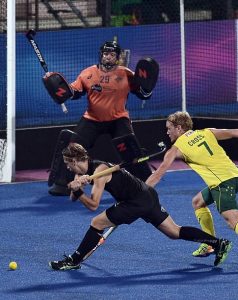 Join us for an action-packed day!
Cheers!
*8/4 Update* Due to inclement weather we are postponing seminar to Sunday August 5th, 10-1230.